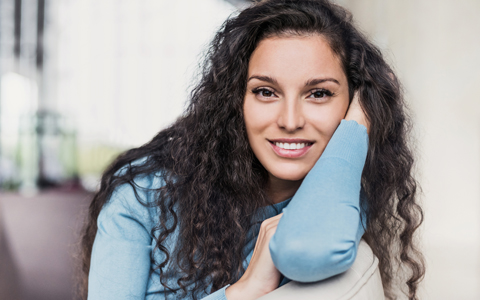 Do you have a damaged tooth? A tooth that could look better? Or a missing tooth? Crowns and bridges are practically a new technology today because they've improved so much in the last few decades. We can replace or improve a tooth and make it look better than the original!
If you're in the Gretna, NE area and need tooth repair or a replacement tooth, call Kocian Family Dentistry. We have years of experience in reliably placing crowns and bridges for patients of all ages.
Don't let a damaged tooth get any worse or a socket get infected! We can prevent more difficult dental problems by quickly getting you a bridge or crown now. Contact us today.
Traditional, Reliable Dental Crowns
What is a dental crown? It is a tooth cap that covers the top and sides of a tooth. It quickly gives you a new chewing surface that lets you chew your favorite foods without any discomfort.
We use a time-honored procedure for creating porcelain crowns for our patients. We use them to:
Protect and strengthen teeth that are cracked or otherwise damaged.
Cover and beautify misaligned, discolored, or misshapen teeth.
Restore your smile if you've lost a tooth.
Stop further damage in decayed teeth.
During your appointment, we'll take an impression of a damaged tooth and send that to experienced lab technicians. They'll craft your new crown out of porcelain, which will have the right color and light-reflecting quality to match your other teeth beautifully.
Replacing Teeth with Dental Bridges
Bridges are closely related to crowns. In fact, a bridge is an appliance that holds a new crown for you if you need a replacement tooth. Here's how it works:
The bridge securely holds your new tooth in your gap where your tooth is missing.
The bridge is held in place by being attached to tooth crowns on both sides of the gap, which we will put on your existing teeth for you.
The bridge can hold multiple new teeth, if needed.
Sound complicated? It's pretty simple for us, and it'll be simple for you. We'll make the procedure pass quickly and comfortably. You'll be able to chew and smile confidently very soon! Most importantly, your oral and overall health will be better protected.
Call Dr. Kocian for Crowns & Bridges
You might need a tooth protected or replaced—or want to improve a tooth's aesthetics. We can dramatically and quickly change the look of your smile with crowns and bridges.
Call as soon as you can. We want to make sure you get an appointment with Dr. Kocian, so we can replace, improve, and protect your teeth.