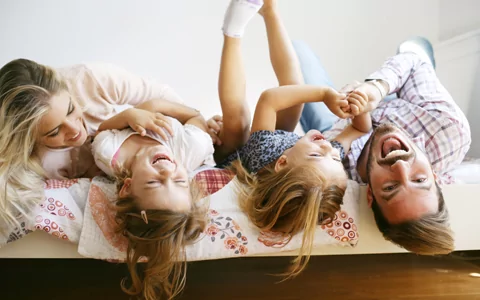 Our office is called Kocian Family Dentistry because we're happy to see your family members at any age—from the very young to the very elderly. We make it easy for anyone's young kids to be comfortable with us, and we're respectful and skilled with treasured elders.
If you'd like a new general dentist, come to the dentist that lives to serve this community. We'll make you feel comfortable and valued while you enjoy high-quality dentistry services.
What Is General Dentistry?
General dentistry includes regular dental services aimed at keeping you safe from dental problems. The "family" part of our practice reflects the range of ages we treat as well as the atmosphere we create here at our office.
We provide a wide range of services that can help you stay healthy. Each of these services include reliable procedures and technologies, including:
Biannual Exams: Having a thorough dental checkup twice per year is the main way to keep you safe. Our exams and new handheld x-ray devices help us find any major dental problems so that we can stop them quickly.
Comfortable Cleanings: Our dental hygienists are skilled at keeping you comfortable while they clean your teeth and gums. These cleanings can prevent bacterial buildup and damage that can contribute to a wide number of oral health problems.
Extractions: If a tooth has to be pulled, we'll make quick and easy for you. Your mouth should feel completely better in no time.
Children's Dentistry: Dr. Kocian has a gentle way of working with children. He'll make you comfortable as a parent knowing that your little ones are safe with a trustworthy doctor. He'll also help them build habits that will keep their teeth sparkling year-round!
Preventive Care: One of the most important aspects of general dentistry is preventing major dental issues. We can save you a large amount of money by simply stopping dental problems in their tracks, saving you from extractions and other complex services.
Some patients enjoy getting a dental cleaning and having that just-from-the-dentist feeling. Others don't. But everyone enjoys simple exams and cleanings more than major procedures that could have been prevented through regular care.
That's why you should make an appointment before any big dental problems develop.
Contact Dr. Kocian for Reliable Family Dentistry
To get trustworthy, proven dentistry for yourself and your family members, call Kocian Family Dentistry today. We welcome all ages to our Gretna, Nebraska office. Feel free to look through our website to learn about all of our services for your cosmetic, restorative, and general dentistry needs.