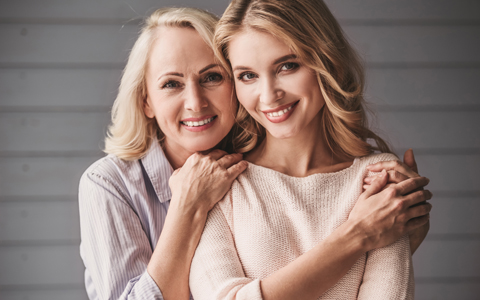 Are you struggling with crooked teeth? As an adult, you probably don't have time for traditional metal braces. They might get in the way of your work. This can also be the case for teenagers who participate in sports, music, or other extracurricular activities.
Wouldn't it be amazing to get straighter teeth fast without metal braces? There's a very different, new method of orthodontics: Invisalign® clear aligners. You can get your crooked teeth or misaligned bite fixed— while avoiding the pain and hassle of metal brackets and wires.
Contact Kocian Family Dentistry today to get an appointment for this popular service. We'll give you an exam to make sure you're a good candidate for this treatment. Then, we'll discuss your options.
What Can Invisalign® Orthodontics Do For You?
Invisalign® treatment can take care of many of the same problems that metal braces can. We use Invisalign® clear aligners to correct:
Crooked teeth.
Underbites, overbites, and crossbites.
Gaps between teeth.
Crowded teeth.
And more.
Plus, you can avoid the main things people don't like about metal braces. That's because this treatment is:
Metal-Free: You don't have to worry about damage to your lips or gums.
Quick: Compared to traditional braces, clear aligners are very competitive, averaging about a year for excellent results.
Comfortable: Invisalign® treatment doesn't ever require sudden and painful tightening. These aligners just apply constant, gentle pressure to teeth.
Invisible: Because aligners are clear, they shouldn't interfere with your routine or draw unwanted attention.
Easy to Use: Anyone can remember to keep their aligners in and just take them out during meals and while brushing and flossing.
Anyone can use Invisalign® clear aligners, from students to busy professionals. Millions of satisfied patients have already done it and love their new smiles!
How Do You Get Started?
Call us for a consultation. If you're a good candidate for Invisalign® treatment, we'll take impressions and have the Invisalign® lab create a series of customized aligners just for you. They'll be planned out to gently move your teeth into the most ideal positions for you.
Every two weeks, you'll simply put in the next aligners in the series and wear them normally. We'll also watch your progress and make sure it works perfectly for you. You can be sure we'll help you get your new, straight smile!
Contact Dr. Kocian for Trusted Invisalign® Care
Contact us to schedule an appointment. Once you begin the Invisalign® process, we'll stick with you. You'll have the support you need. We want to help you get stunning straight teeth you'll be amazingly proud of. Call Kocian Family Dentistry today!