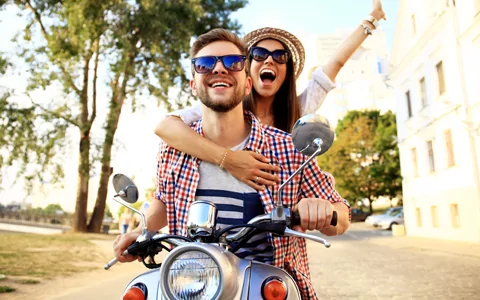 If you have a dental emergency, contact Kocian Family Dentistry now. We'll try to find you an appointment for you to visit us today! We could relieve your pain and repair your tooth or teeth by the end of the day.
If you're calling after hours, we may still be able to find an appointment for you. After our regular business hours, we'll work with you on a case-by-case basis to help you through your emergency.
We may also be able to give you some tips over the phone. There are things you can do to save a tooth that is damaged or knocked out—or at least to improve your chances of protecting your health.
You may have only minutes or hours to be able to keep your natural tooth, so call Dr. Kocian now. We could completely relieve your pain and restore your tooth to be as good as new!
What Is a Dental Emergency?
Any dental pain may be an emergency, along with any frightening damage to your teeth. We know it can also be stressful, especially when you see it happening to your loved ones!
Even if you have a constant low-grade pain in a tooth, that could turn into an emergency. It could be an infection. It has to be treated before it spreads.
Below are a few of the main types of emergencies we treat. You may have a tooth that is:
Knocked Out: If you've had an accident that knocked out a tooth, call immediately. Sometimes, Dr. Kocian can put a tooth back in, if the patient gets here in time.
Loose: If a permanent (adult) tooth is loose, there's usually a serious problem. Dr. Kocian may be able to stop it from falling out.
Painful: You shouldn't try to tough out tooth pain. It could be telling you that bacteria are growing, which could spread and destroy the walls of your teeth. If the problem is caught in time, we could save the tooth from extraction.
Broken or Chipped: When a tooth gets damaged, you can save any pieces of it that you can find and bring them to Dr. Kocian. The tooth might be repairable!
Whatever your emergency, Kocian Family Dentistry is here to help!
Call Kocian Family Dentistry for Emergency Dentistry
If you have an emergency, we'll take your call and let you know what your options are. We're always ready to help our friends and neighbors in the Gretna, NE area. We may even be able to work out an appointment after hours! Contact Dr. Kocian now.