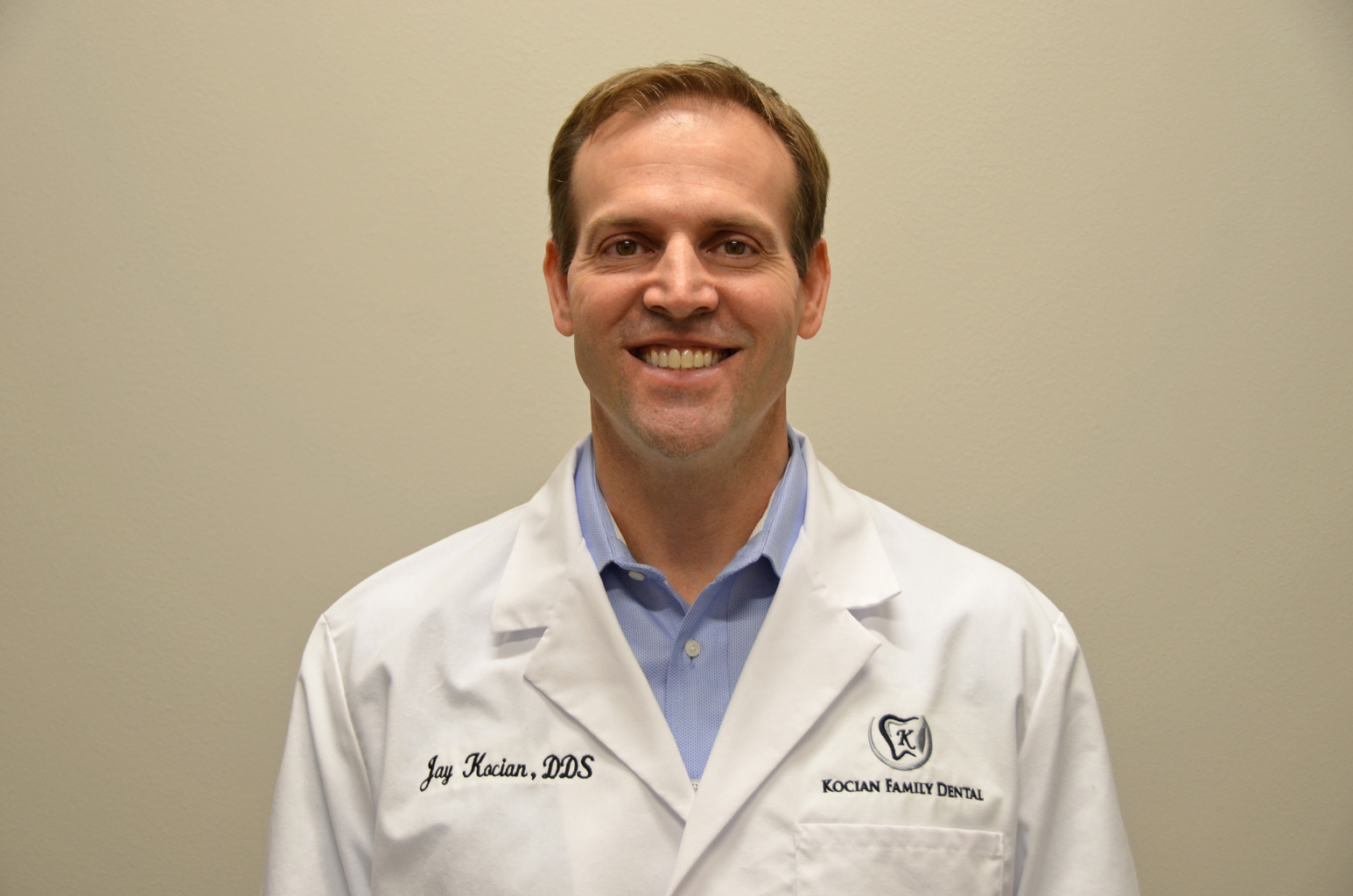 Dr. Jay Kocian grew up in Dwight, Nebraska. He completed his Bachelor's Degree in Radiation Sciences from the University of Nebraska Medical Center, where he graduated with highest Distinction. Dr. Kocian attended the University of Nebraska Medical Center College of Dentistry, graduating in 2013. For the past six years Dr. Kocian has been practicing in Omaha, Nebraska. During this time Dr. Kocian has received further training in implants, endodontics, Invisalign, sleep apnea, cosmetic dentistry, and Botox for esthetics and TMD treatment. He has lived in Gretna, Nebraska since 1997.
His wife, Lynn has been practicing medicine in Gretna as a Physician Assistant for more than twenty years. Dr. Kocian has two children, Carter and Raigan. They both attended and graduated from Gretna High School. In the twenty-three years Dr. Kocian has lived in Gretna he's been active in the community coaching many of his two children's sports teams, helping his wife with Gretna Health Fairs, and volunteering with the Gretna Days Foundation Dr. Kocian always wanted to practice Dentistry in Gretna serving the community and surrounding areas.
In his free time Dr. Kocian spends most of his time with his family, trying to get some exercise, or in the outdoors.