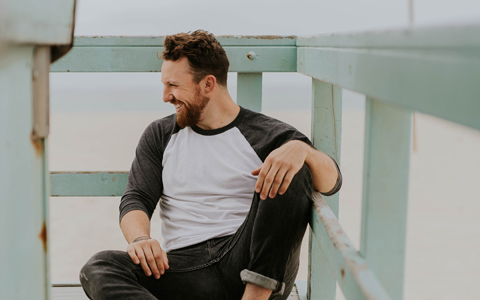 Do you want an amazing new smile in a short amount of time? Veneers are the secret weapon of famous people, business leaders, and many others. With veneers, anyone can safely make their teeth:
Straight.
White and unstained.
Even.
Better spaced.
Without any surgery or orthodontics, you can quickly have the smile of your dreams, and your teeth will still look natural—just the most amazing version of their natural selves!
Do you have an upcoming event or another deadline for needing beautiful teeth? Call Dr. Kocian today to get a dazzling smile as soon as possible.
How Do Veneers Work?
How can we get such surprising cosmetic results so quickly? Here's how veneers work. We cover up the front of your visible teeth with thin porcelain shells. These are customized perfectly to shape and recolor each tooth.
We use porcelain veneers that are exactly the right color for your natural smile. By covering each tooth, they make that tooth look the best it can. We use veneers to:
Change the shape of each tooth.
Make a crooked row of teeth look straight.
Extend the sides of teeth to cover a gap.
Disguise cracks, chips, and stains.
The high-quality porcelain we use in veneers should last you for years with normal brushing and flossing. Plus, porcelain reflects light just right, so your veneers look like natural teeth. Well, they'll look like surprisingly great-looking natural teeth!
Getting Veneers
If you're interested in one of the easiest cosmetic dental treatments that has dazzling results, schedule an appointment for veneers. The process goes like this:
Exam: We check your dental and oral health to make sure you're a good candidate for veneers.
Impressions: We take high-speed impressions of your teeth.
Fabrication: A laboratory will create customized veneers to fit and improve your smile.
Preparation: We slightly reshape your teeth to get them ready to receive veneers.
Bonding: We securely and safely bond your veneers to your teeth for the long-term.
It's easy for patients to take care of veneers. All you have to do is brush and floss as you normally would, and enjoy surprising everyone with a new, gorgeous smile!
Call for Quick Cosmetic Results!
Getting veneers is much quicker than surgery, crowns, or orthodontics. We love providing those other services when they're appropriate, but if you want fast, dramatic results, contact Dr. Kocian today about veneers.