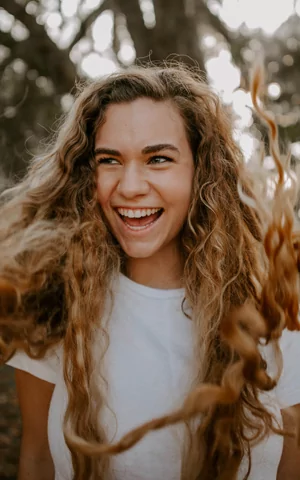 One of the most common cosmetic dentistry needs our patients have is whitening, and it's one of the simplest fixes. Anyone can sit back during our professional teeth whitening services and let the whitening gel work.
Are you worried that whitening is complicated? We'll keep it extremely simple and make sure you're comfortable during your treatment. We can have your teeth about 10 shades whiter in just an hour or two! Imagine the confidence that'll give you. You won't be able to help smiling more!
Whiten Here or at Home
To make sure your teeth get as white as possible and stay that way, we'll clean your teeth using our proven techniques. Then you can either whiten them in the office or take a whitening kit home.
Here's what each option involves:
In-Office Whitening: Our professional Zoom! whitening treatments can whiten your teeth by up to 10 shades. You'll sit comfortably for 45-minute treatments, and we'll make sure the whitening tray and gel is positioned exactly right for maximum effectiveness.
Take-Home Whitening: You can relax and enjoy your favorite show at home while you get your teeth whiter! We'll explain the exact process to make your take-home kit work. We'll help you feel very comfortable and confident with it.
Either option will be superior to a whitening kit that you grab off the shelf at a drugstore. Plus, we'll be helping you. We'll be responsible for the whitening treatment working as well as it can.
Schedule Effective Whitening for Dazzling Teeth!
If you're getting ready for a big event like a wedding, a job promotion, a date, or anything else that requires a great smile, ask us about our whitening options. You can get dramatic, exciting results in just an hour or two. Contact Kocian Family Dentistry today!